1. Colourful world laptop skin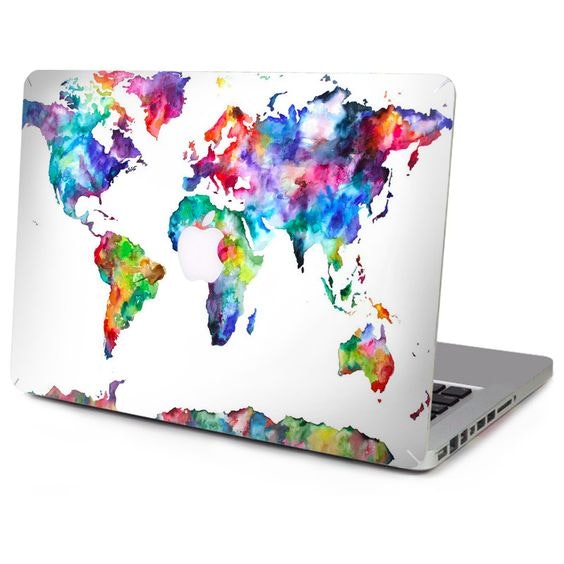 I love this design. It's so colourful. You could even customise it by adding pins of places you've visited.
You can make your version of these by getting die-cut stickers printed on white plastic vinyl.
2. Nord holographic logo sticker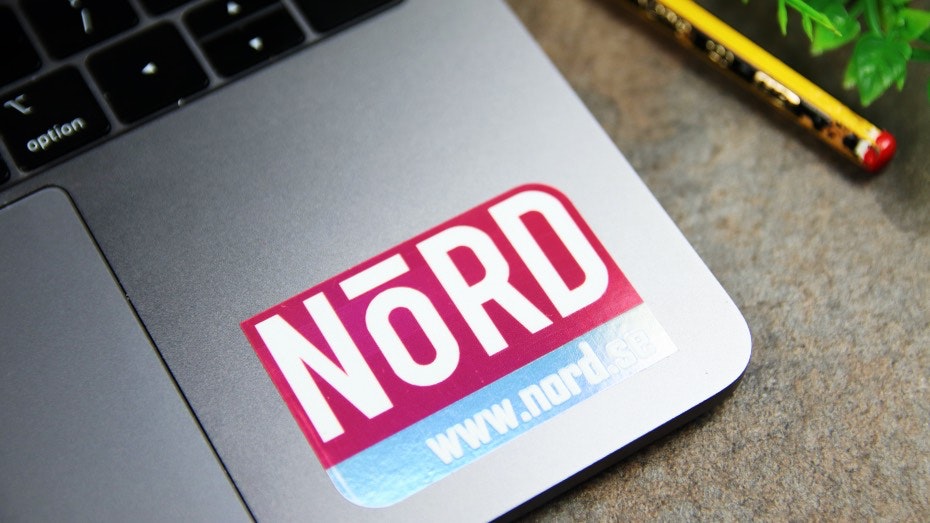 If you want to join the 1000's of brands that use stickers to promote themselves through stickers, this is a great example.
It's bold, includes a call to action (their web address) and stands out due to its use of shiny holographic material.
Download this design here so you can use it as inspiration.
3. Dripping paint Macbook sticker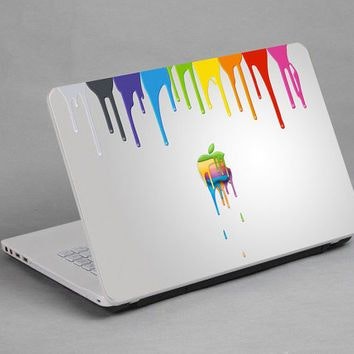 If you're a Mac owner, this is an excellent option for you. It shows you how colourful designs can be when using a broad spectrum of colours.
I especially love the detail in the Apple logo.
You can get your own. Just choose die-cut stickers & print them on white vinyl. If you want added bling, you can print them on glitter, and get some glittery paint effects. Awesome!
4. Motivational message sticker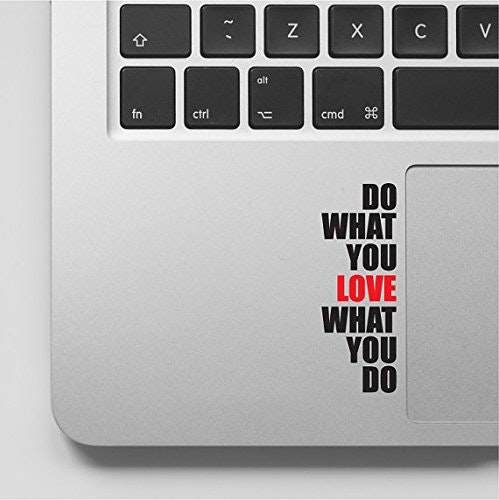 If you regularly need some Monday motivation, then this is the perfect sticker for you.
Get your own by getting some simple text printed on transparent material.
Did you know that there is a study that investigates the connection between motivational stickers and mental health? We have even more awesome laptop stickers facts for you.
5. Google circular logo sticker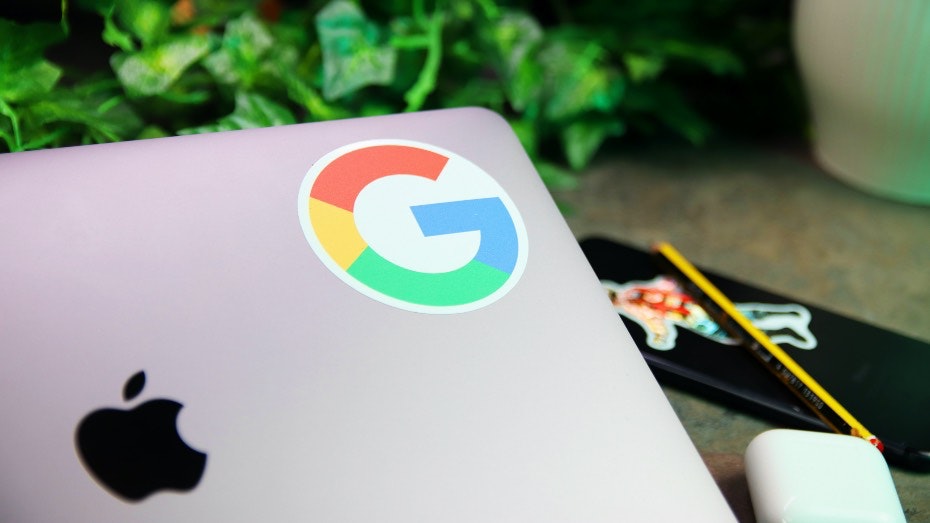 If your brand is this well known, keep it simple. I love how bold & recognisable this sticker is. You're guaranteed everyone around you will notice this on your morning commute.
To get your own similar to this, get circle stickers using a white gloss material.
6. Iron Man transfer sticker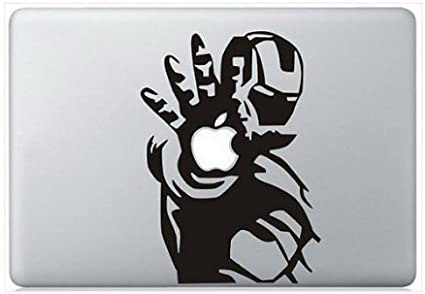 This is a simple black transfer sticker. It's highly effective as the black contrasts amazingly with the silver aluminium, and I love the apple-shaped light in the hand.
7. Vikings Trading mirror gold sticker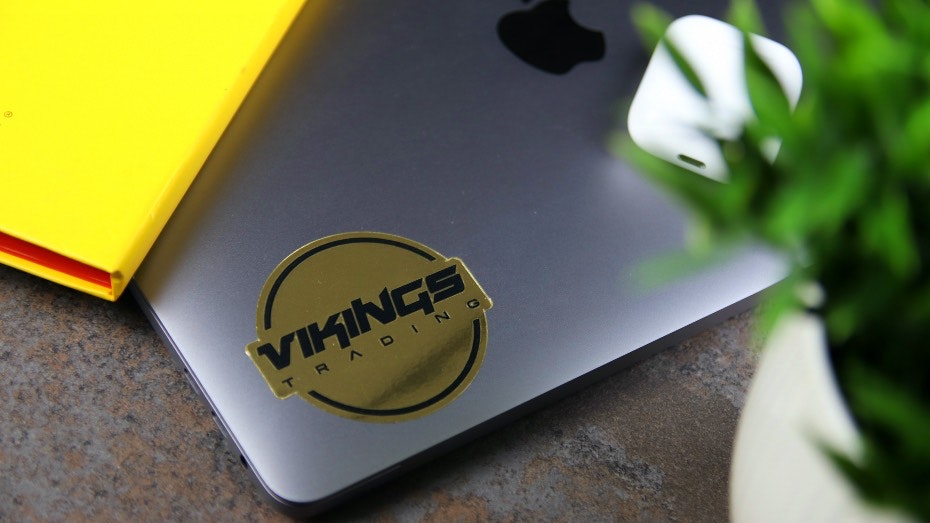 I love the simplicity of this monochrome design, how it shows off the striking colours & beautiful brand logo.
You can download this design here for inspiration & ensure you get mirror gold stickers to get the same gold chrome effect.
Do you love laptop stickers yet? Then get your own!
Or learn even more about them. You can find instructions on how to remove stickers from your laptop and much more on your blog.
If you have any questions, please reach out to our experts. They will get back to you within 24 hours.